About Our Dentist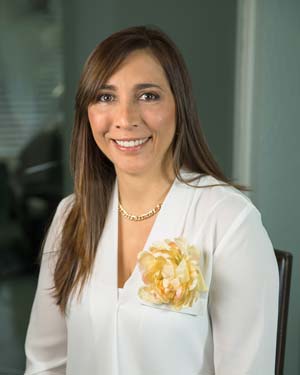 With more than 20 years of experience, Beatriz Galofre DDS knew it was time to start her own practice in order to serve her patients in the way they deserve and the way she always dreamed of. By opening her own dental office, she began to hire a staff of professionals who are just as passionate about treating patients with integrity and compassion, she formed a team that is focused on creating real, caring solutions for patients.
Family owned and operated, we have an open, friendly attitude as well as a comfortable, caring environment that combines technology, expertise and compassion into one, personal and result-driven experience. It's time to get the most from your dentist's office. With our quality of work, dedication to going above and beyond in order to spend the time needed with each patient, willingness to come in after hours for emergencies, and ability to work with you in order to find a financial arrangement that works for you and your budget, it's no wonder why we are quickly becoming Roseville's favorite dentist's office.
In order to make you feel more comfortable with our dental care, our dentist, and our office, we happily speak Spanish and meet our patients where they are. We take the time to explain what we are seeing, and what we think can help the issue and we respect your ability to choose the care that you are most comfortable with. You'll never feel rushed, because at Beatriz Galofre, DDS, you are treated like family.
Contact us today to see how our services are a level above the rest, and get the dental care you've been searching for.
Beatriz Galofre started her own practice after 20 years of corporate dentistry determined to apply her expertise and bring it to a more personal level. We are different. Experience how.